General
These beautiful trails provide you wonderful views of the whole Indus valley including Menthok kangri and Stok kangri peaks.
The trek leads out from the fascinating and attractive valley of Igu and Sakti, it is great fun to see the changing views and the shapes of the valleys every day.
At the same time, you will get a chance to visit many Monasteries and other sites of interest.
It may be possible to visit local families and spend time observing their way of life. This pleasant trekking route will give you a unique experience.

Note: 8 to 9 days

Calm, good views, monasteries, Caves, local family visits and villages.
June to September.
Probably this trekking route would not be found on a map, as it is a newly opened route.
Trekking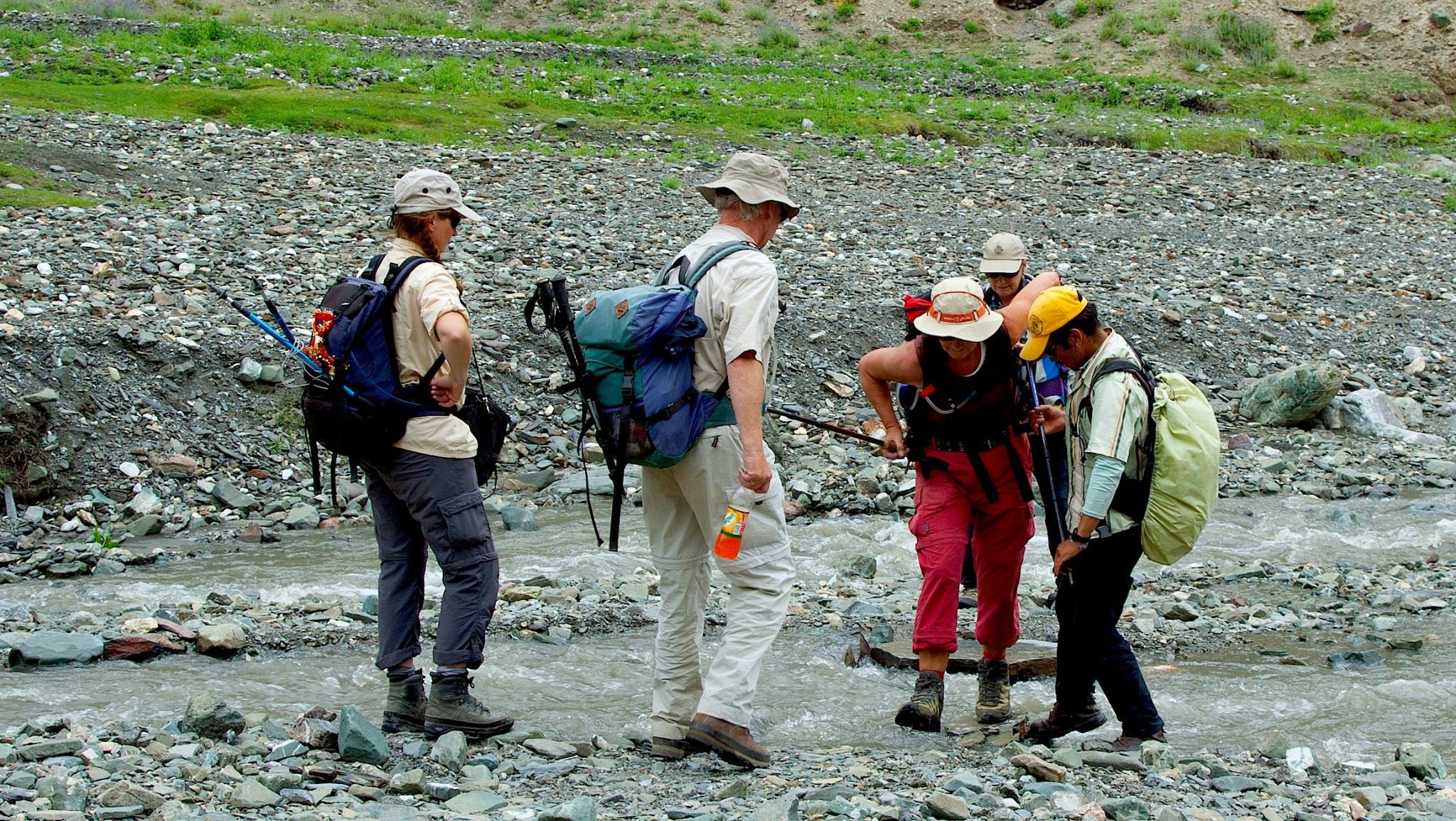 Trekking
LIFE on the PLANET LADAKH
LIFE on the PLANET LADAKH
,
himis complex, zangsti road
,
Leh
,
Ladakh
-
194101
,
Telephone No.09419684750
Ladakh
Trekking
Kulum Igu/Kulum La/ Igu/khasspang/Sakti/Kildir mo La/Nang/ tiksay/Sabu/Leh