General
Day 1: Drive from Leh to Lamayuru and then trek to Wanla
Day 2: Trek to reach Hinju village camp
Day 3: Trek from Hinju to Sumda Doksa valley
Day 4: Trek from Sumda Doksa to Dung Dung Chan la base
Day 5: Descend to reach Chilling
Day 6: Day for relaxation in Chilling
Day 7: Ascend from Chilling to Skiu
Day 8: Trek to Markha village
Day 9: Procced from Markha to Thachungtse camp
Day 10: Trek from Thachungtse to Yakrupal
Day 11: Trek to Zalung Karpo La to reach Khar
Day 12: Trek from Khar to Dat
Day 13: Ascent from Yar La and walk down to reach Lungmo Che
Day 14: Trek from Lungmo Che to spang chenmo
Day 15: spang chenmo to tsokar
Day 16: Hike around Tsokar Lake
Day 17: Drive back to Leh.
LONG ITINERARY
The journey would begin from Leh, where you would be leaving for Lamayuru in the morning via taxi.

The path would follow along the river Indus and enters the Sham Valley.

Once you have explored the Lamayuru monastery, you would be packing your backpacks and making it out for the day 1 of the adventure.

You would begin by following a little stream and then making a climb for the Prinkti La pass that is around 3,700-m high.

Then, you would be making it through the Shilla village (3,700 meters) before coming to Wanla at 3,250 meters where the campsite is located.

Explore the area, enjoy sunbathing and check the nearest monastery.
Trekking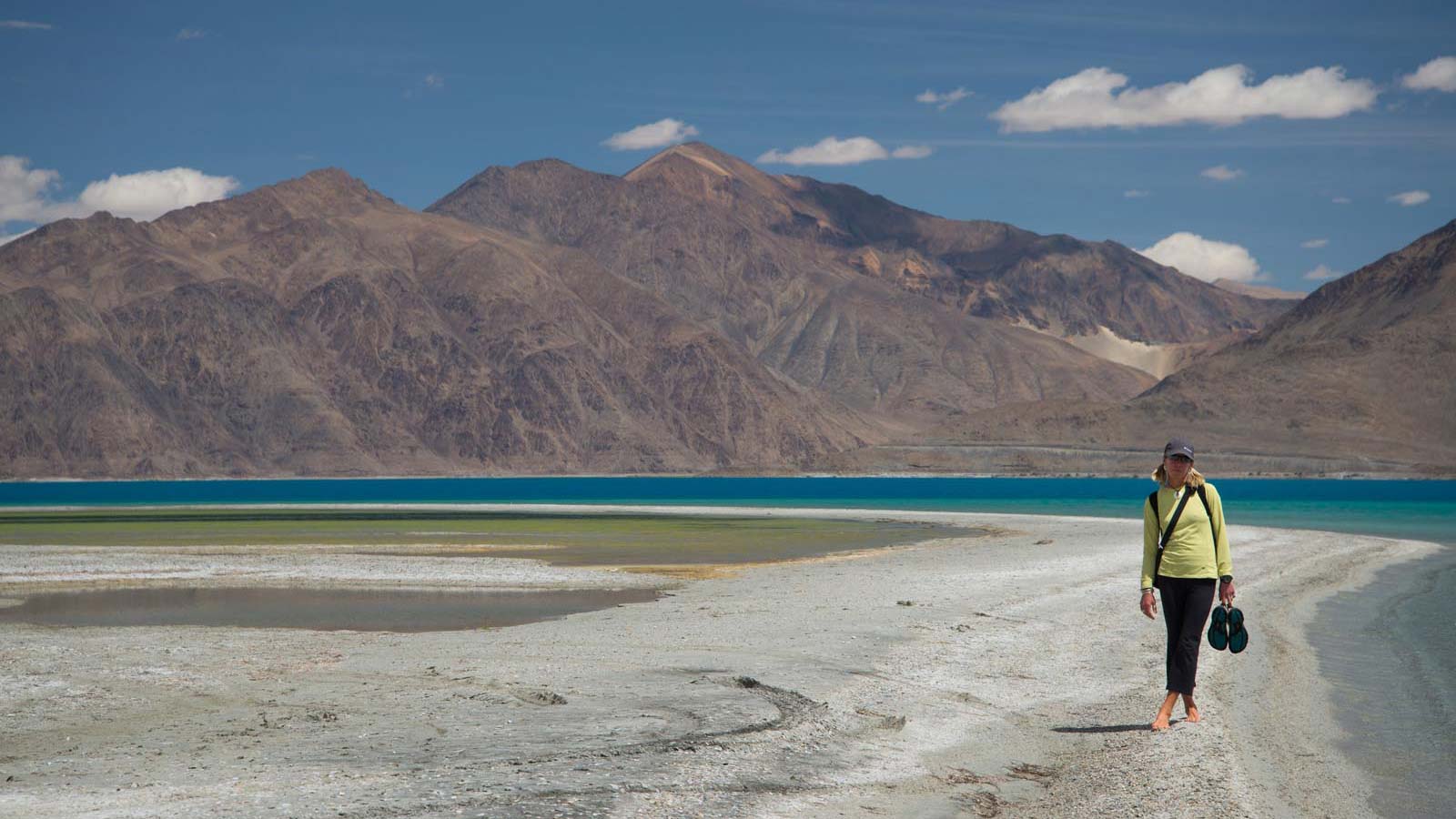 Trekking
LIFE on the PLANET LADAKH
LIFE on the PLANET LADAKH
,
himis complex, zangsti road
,
Leh
,
Ladakh
-
194101
,
Telephone No.09419684750
Ladakh
Trekking
Lamayuru/Wanla/Hinju/Sumda Doksa/Dung Dung Chan la base/Chilling/Skiu/Markha/Thachungtse/Yakrupal/Zalung Karpo La/Khar/Dat/Yar La/Lungmo Che/spang chenmo/Tsokar Lake