General
Short Itinerary
Day 1: Drive from Leh to Mulbek
Day 2: Drive from Mulbek to Parkachik via Kargil
Day 3: Drive to Padum
Day 4: Trek from Padum to Karsha
Day 5: Trek from Karsha to Pishu
Day 6: Trek from Pishu to Hanumil
Day 7: Climb from Hanumil to Purfi La and desend to reach Snertse camp
Day 8: Cimb Hanumala to reach Lingshet
Day 9: Descend to the base of Singla
Day 10: Climb up the Shingela Pass and descend to reach Photoskar village
Day 11: Climb Sirsir La and desend to Hanupatta
Day 12: Trek to Wanla
Day 13: Visit Alchi Gompa.and drive back to Leh.
LONG ITINERARY
Early morning after breakfast start climbing up the Shingela Pass (5230 M) which takes about 2 hours.

Shingela means the lion's pass which is also the highest pass on this trek.

First the climb is through the terminal Moraine and then through the long Glacier.

The climb is not steep but the descent through the steep glaciers is a little difficult.

Proceed to Photoskar village is a town of clusters of homes, green fields and a gompa above in a dark brown cut crop.

Arrive for dinner & stay overnight in tents.
Trekking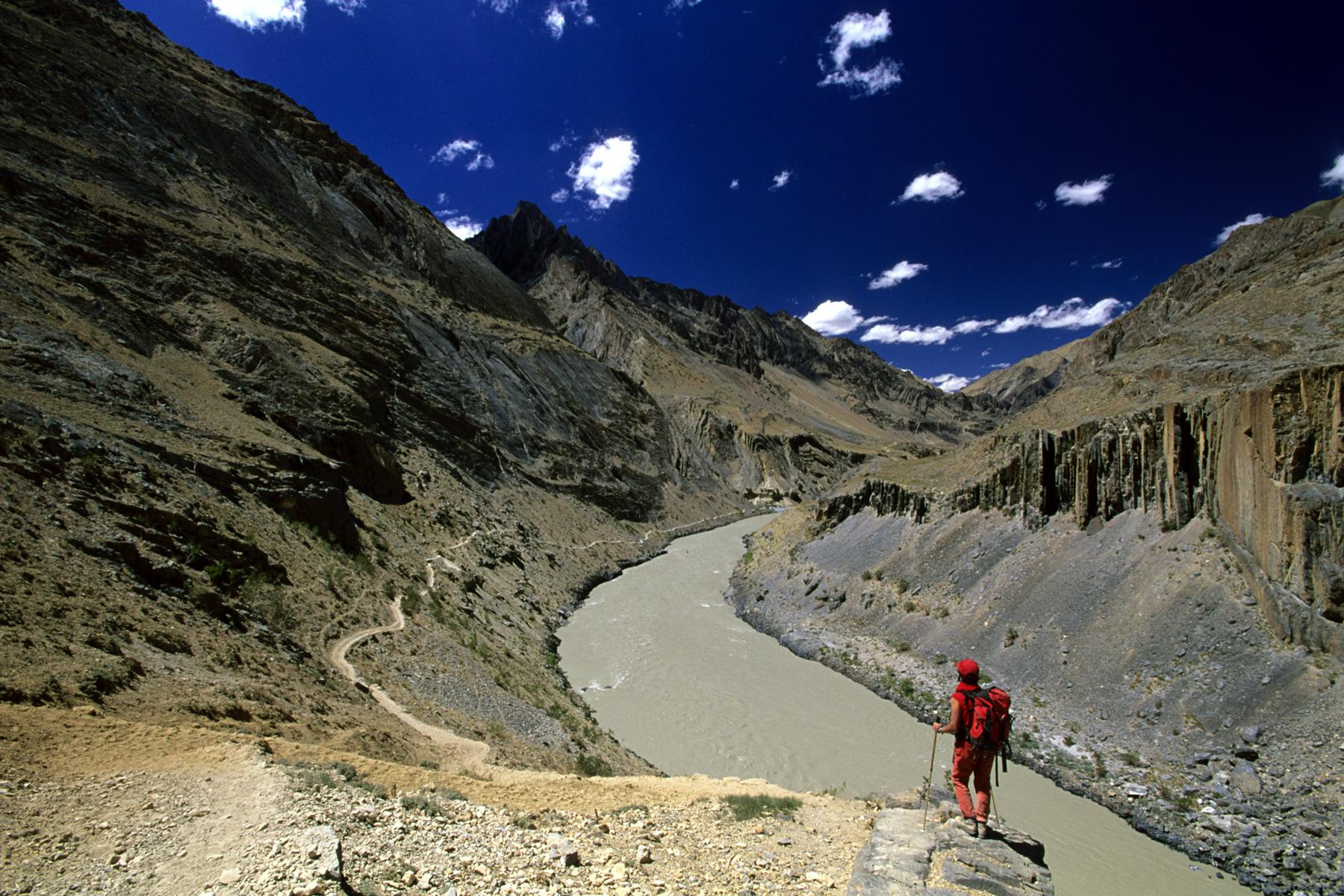 Trekking
LIFE on the PLANET LADAKH
LIFE on the PLANET LADAKH
,
himis complex, zangsti road
,
Leh
,
Ladakh
-
194101
,
Telephone No.09419684750
Ladakh
Trekking
Padum/Karsha/Pishu/Hanumil/Purfi La/Snertse camp/Hanumala/Lingshet/the base of Singla/Shingela Pass/Photoskar/Sirsir La/Hanupatta/Wanla/