General
Maximum Elevation: 4950m
Region: Markha river valley
Grade : moderate – strenuous
Duration: 26 days
Minimum number of people : 6
This trek follows the course of the previous trek to Zangla.
In Zangla it leaves the Zanskar River and starts ascending steeply toward the Charchar La, the first and higher of the two major passes to cross on this trek.
In general all the characteristics of the Chadar trek on ice apply, however, additionally the treks involves possibly strenuous trekking in deep snow once the ice of the river is left behind.
The crossing of the passes is only undertaken weather permitted only and when the snow bound passes actually allow for a passage at all and thus conceivably subject to change upon short notice!
Although this trek on account of sustained trekking for twenty days is one of our most difficult, traversing the winter wonderland of the Zanskar Range promises to be one of the most rewarding, offering the best of Ladakh and Zanskar trekking with visits to some of the region's most unique monasteries.
Leh to Chiling (by private bus or jeeps) along with our porters from  Zanskar, 5 hours; visit coppersmithing workshops.

Walk on ice of the frozen Zanskar river, Chadar, commences from Chiling, stage one to Zaribago, 5 hours.

Deepyokma to Nyrakpulu 4 to 5 hours; camp below Nyarak village, ten minutes up along a small stream.

Nyarakpulu to Lingshed, one hour walk on Chadar, then 5 hours steeply up to Lingshed village; stay in private house, relax in a heated room.

Full day rest in Lingshed, one of the most remote villages in Ladakh, visit monastery, school for monks, roam around the village.
Taking part in the above tours to Ladakh that will take you into altitudes above 4,500 meters/14,000 feet, you should be familiar with the prevention, recognition, and treatment of altitude illness including shortness of breath, restlessness, sleeplessness and headaches as well as other health dangers potentially arising from trekking at high altitude.
To learn more about this topic, dial +9419484750 or write to info@lifeontheplanetladakh.com
Please do note that for some treks we will require proof of your medical fitness, a thorough physical exam and certification from your doctor that you have no general medical problems that could result in any potentially serious medical consequences while on a trek.
Trekking at high altitudes is strenuous and you must be in top physical shape in order to endure up to eight hours of trekking over steep, often rocky terrain as well as snow.
To be able to sustain and hopefully enjoy such a demanding exercise, you need to possess good cardiovascular endurance and muscular strength.
In order to prepare yourself for your trekking tour you should undertake regular aerobic exercise or training that includes jogging, cycling or swimming, exercising 3 -5 times per week for at least six months prior to your trip.
Trekking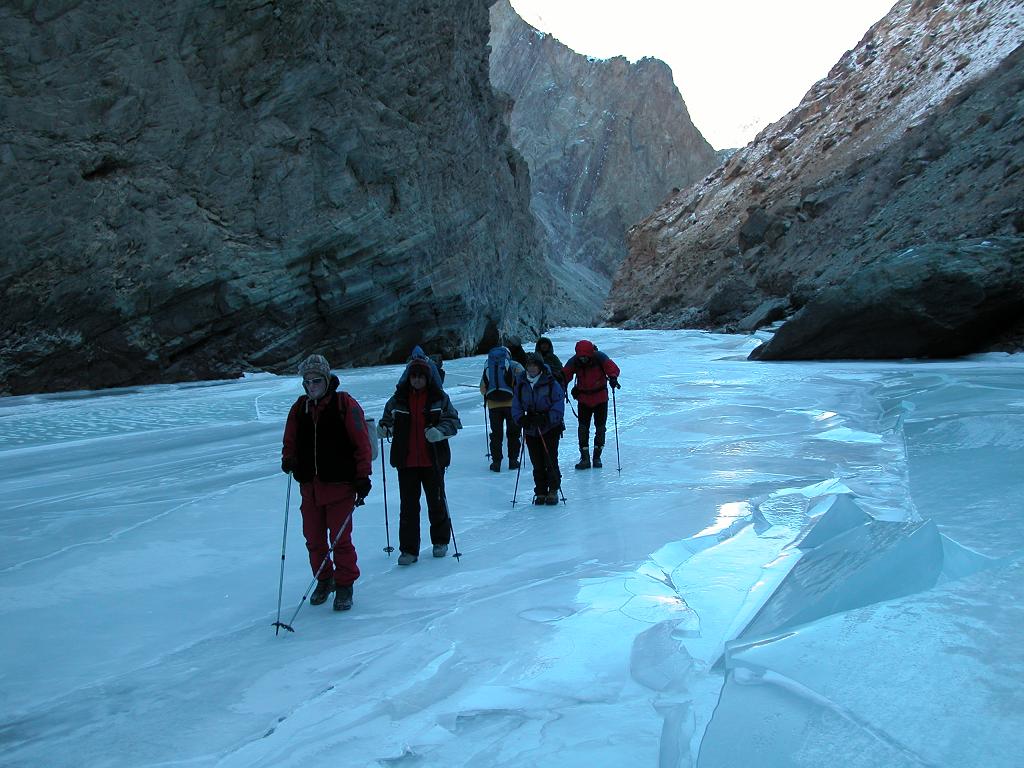 Trekking
LIFE on the PLANET LADAKH
LIFE on the PLANET LADAKH
,
himis complex, zangsti road
,
Leh
,
Ladakh
-
194101
,
Telephone No.09419684750
Ladakh
Trekking
Chiling Zaribago Deepyokma Nyrakpulu Lingshed Deepkongma Warsangdo Pishu Karsha Zangla Charchar-La Chupchak Wangchuk Chenmo Kharnak Sumdo Rabrang Themkachen Markha Skyu